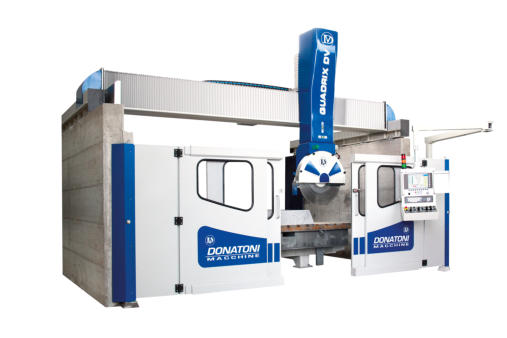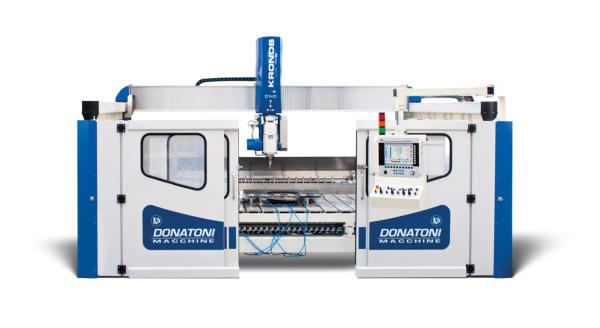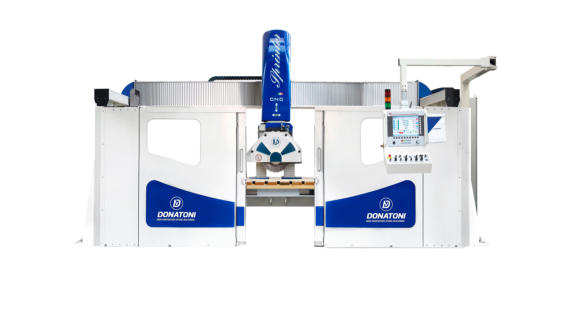 2017 - Infiniti Equipment Ltd - All Rights Reserved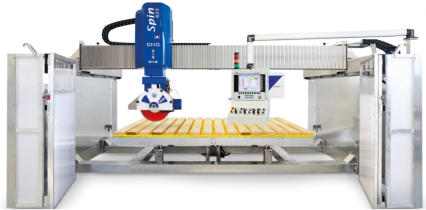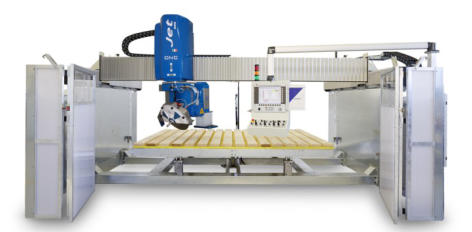 Donatoni Jet 625 - 5 axis cnc saw
Vertical stroke Z axis 400mm 16"
Working Table Dimension 2000x3500 mm 79x139"
Max Disc Diameter 625mm 24"
Vacuum lifting System to move pieces automatically


Donatoni Spin 625 - 5 axis cnc saw
Vertical stroke Z axis 350mm 13.75"
Working Table Dimension 2000x3500 mm 79x139"
Max Disc Diameter 625mm 24"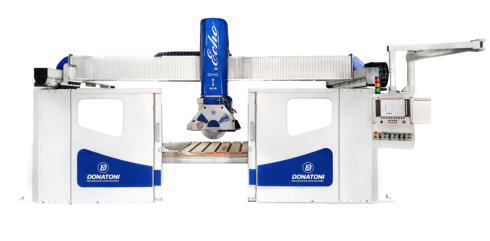 Donatoni Echo 725 - dual table optional
Vertical stroke Z axis 500mm 20"
Working Table Dimension 2000x3500 mm 79x139"
Max Disc Diameter 725mm 28"


Donatoni Sprinter 625 - dual table optional
Vertical stroke Z axis 600mm 24"
Working Table Dimension 2000x3500 mm 79x139"
Max Disc Diameter 825mm 32"







Donatoni Kronos 400 - 650 - 800 CNC Fab center
Vertical stroke Z axis 400-800mm 16-32"
Working Table Dimension 1700x3300 mm 67x130"
Max Disc Diameter 625-725mm 24-28"
Donatoni Quadrix DV 1000 Top 6 axis CNC
Vertical stroke Z axis 800-900mm 16-35"
Working Table Dimension 2000x3500 mm 79x139"
Max Disc Diameter 1000mm 39"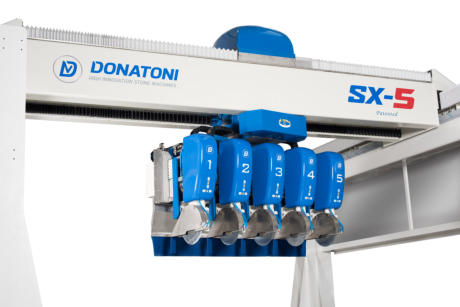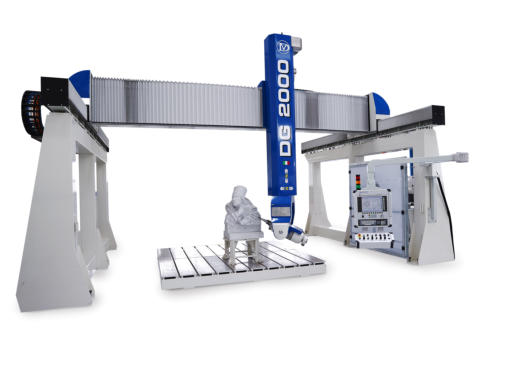 Donatoni SX3 3 heads - SX5 5 heads 7 axis CNC
Vertical stroke Z axis 200mm 8"
Working Table Dimension 2400x6900 mm 94x271"
Max Disc Diameter 400mm 16"
Donatoni DG 1000-2000
Vertical stroke Z axis 1000mm 39"
Working Table Dimension 2000x3500 mm 79x139"
Max Disc Diameter 1000-1200mm 39-47"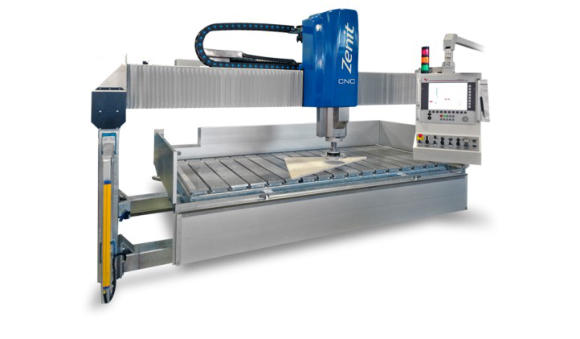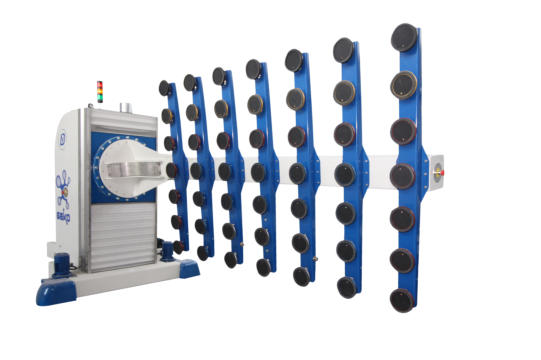 Donatoni Zenith CNC mono head polisher
Vertical stroke Z axis 370mm 14.5"
Working Table Dimension 2000x3500 mm 79x139"
Motor Power (iso40) 17 / S6 22 HP




Donatoni Geko - automatic loader / unloader
Max slab size
2100x3500mm 82x139"
Max Capacity 1500 kgs 3300 lbs
Suction Cups Number 49
DONATONI MACCHINE

, in its 50 years of experience,
stood out as a leader in the production and design of
marble and granite processing machines. Constant
research and innovation are two key concepts to
understand the relevance of the company in the industry.
DONATONI has always been a step ahead of its
competitors, patenting technologies that revolutionized
the world of marble processing. For this reason the
personnel is accurately selected, to guarantee the highest
products' quality and launch them on the market in the
best way possible.
High innovation stone machines

Donatoni Macchine
offers a wide range of machines and plants for marble
and granite processing: CNC bridge saws, work centers,
cutting centers, polishing, shaping and milling machines,
capable of performing the most varied operations with
great performance and production flexibility.